Once you have downloaded a file via desktop or laptop computer by following the steps here, use the software provided by your GPS device maker or Expert GPS to load it onto your device.
Below is some additional information for importing files into Garmin Basecamp.
You can import a supported file into Garmin Basecamp via desktop or laptop computer by following these steps:
Open the Garmin Basecamp application
On the right hand column, click on the folder you would like to import the file into
Click 'File' then select 'Import Into' "Folder Name" and select the file you'd like to import
To view the route on the map, right click on the newly uploaded file within Basecamp then select 'Show Contents on Map'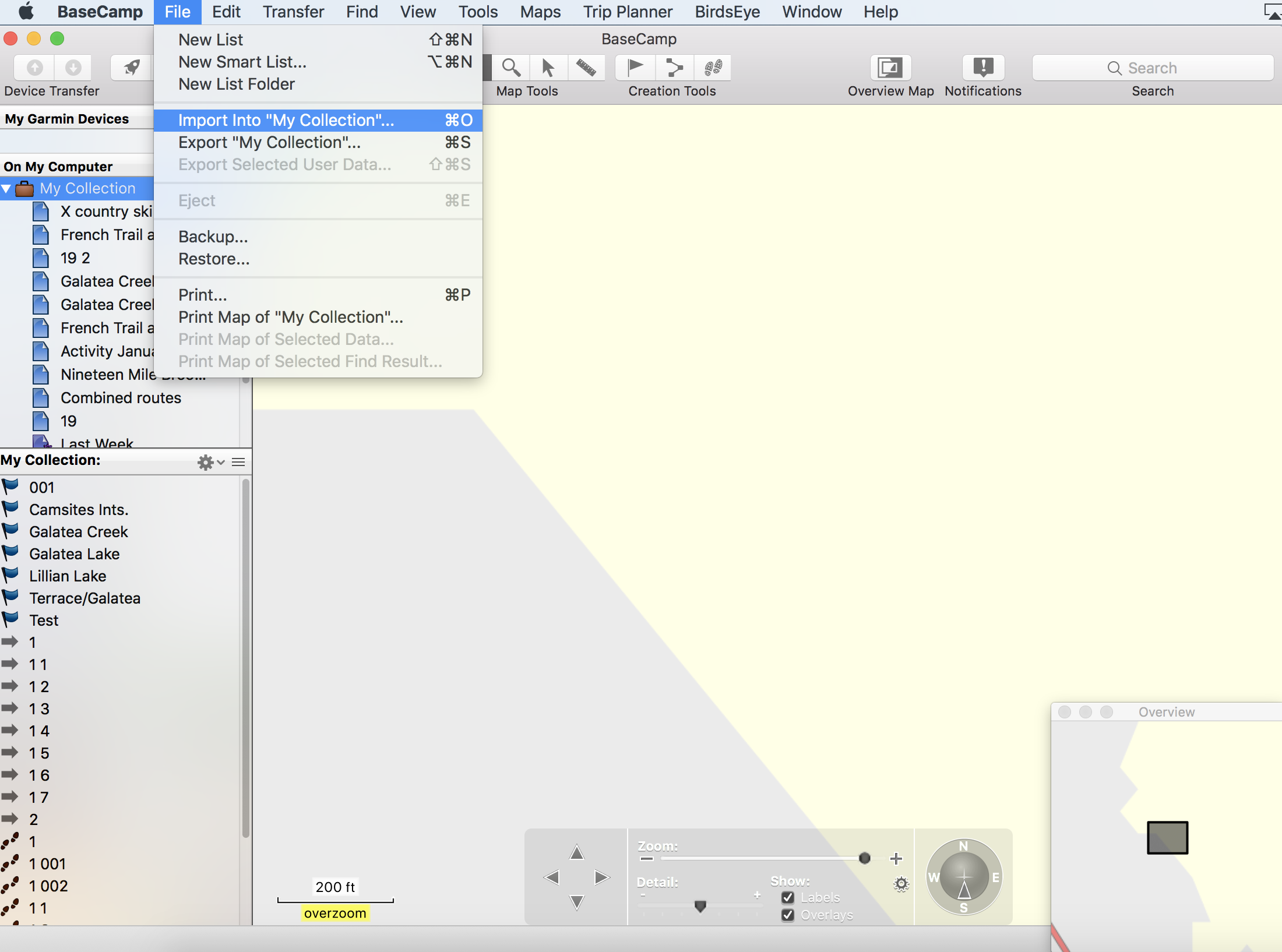 Garmin Basecamp often marks all data points with a waypoint flag, making it hard to view the trail. To prevent this, we recommend changing the file from a route to a track by following these steps within Garmin Basecamp:
Open the Garmin Basecamp application
Click on the file that you would like to update
On the lower portion of the left column, the title will appear in the white bar with a settings wheel next to it
Below the bar, right click on the arrow (which will have a number next to it) and select 'Create Track from Route'. A new layer will be created marked with footprints, rather than an arrow.
Right click on the arrow again and select 'Delete' to remove the layer from your view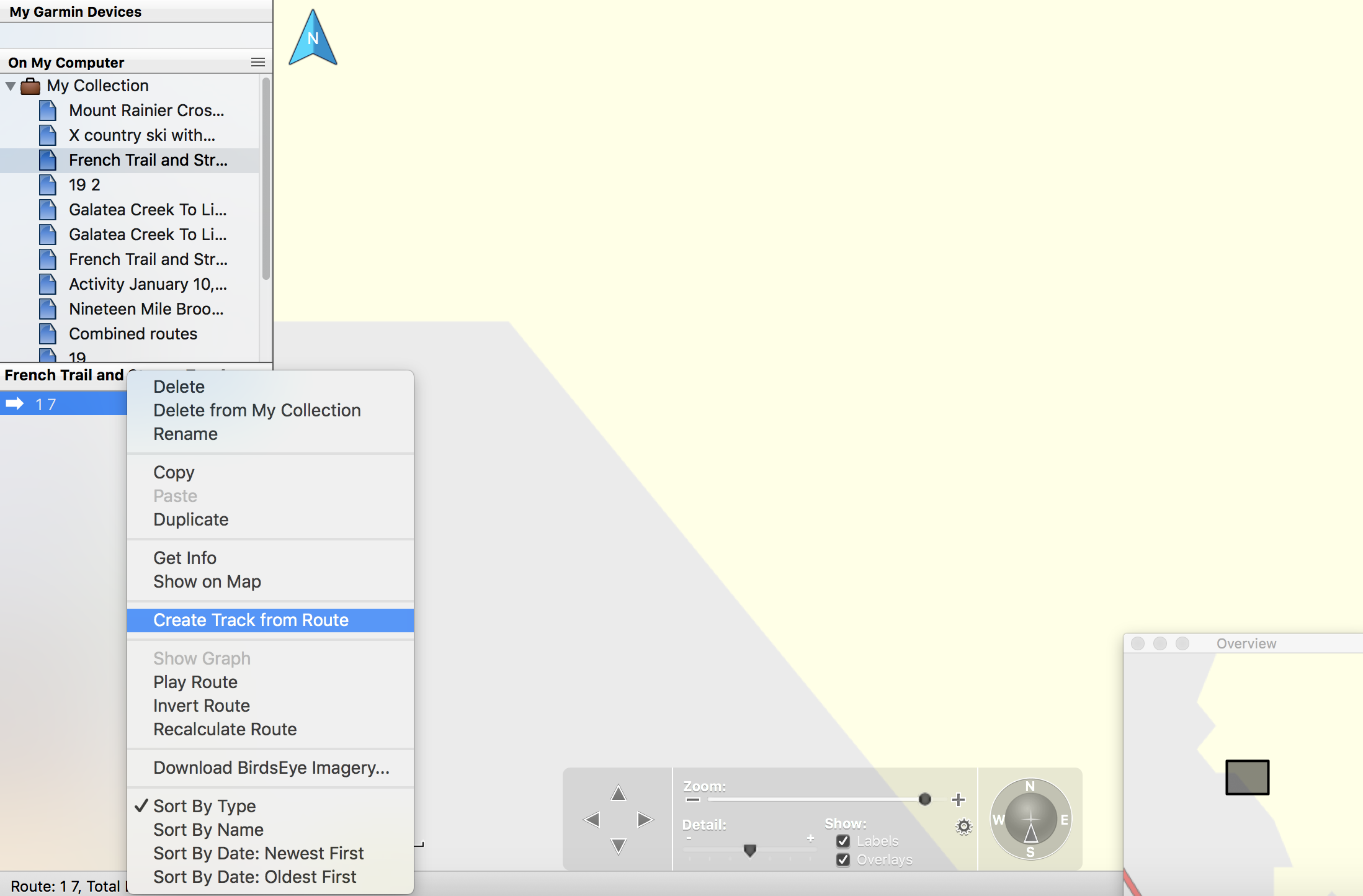 For information on how to download files from AllTrails, click here.